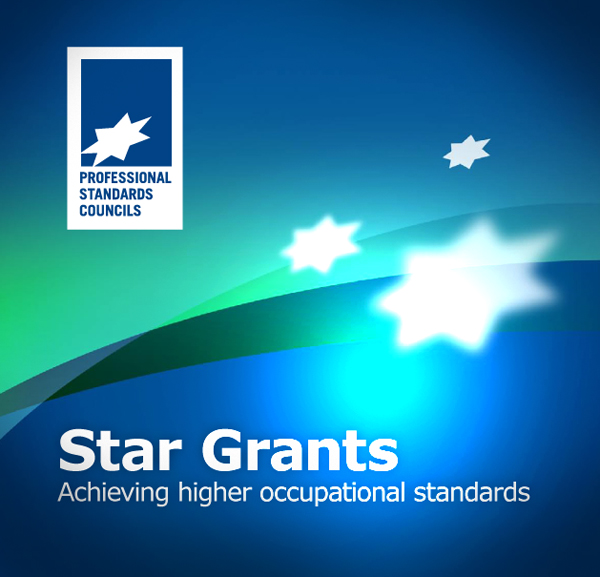 Wed Oct 27 2010
The second round of Star Grants for lifting professional standards is now open, with applications invited up to 31 March 2012 via a new dedicated website. Star Grants are an initiative of the Professional Standards Councils, to pursue improvements in occupational standards. Financial support for projects is offered to both individual members of Cover of Excellence� Schemes, as well as occupational associations that administer schemes.
"The grants offer the opportunity to prioritise projects that aim to elevate professional standards and competencies in member organisations and occupations," says Philippa Seagrave from the Office of the Professional Standards Councils.
"After the success of our first round of funded grants, we are pleased to further offer the opportunity for the development of innovative concepts and processes to improve the professional standards of member organisations, and to lift the quality of service they deliver to the Australian community."
Last year a diverse range of projects was funded, including education to assure quality standards of criminal advocacy at the Victorian Bar, streamlined compliance with Quality Assurance standards for the Institute of Public Accountants, education about financial abuse of elderly people for legal practitioners in Victoria, and practical risk management in public practice for accountants.
The Star Grants application process has been streamlined for this round of applications, with the launch of a new online destination for all information and applications at www.stargrants.com.au
16 February 2012
Contact InBrief
Return