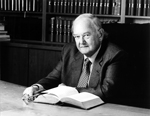 Wed Dec 05 2018
At the lectern
The 2018 Maurice Byers Annual Lecture will be delivered by Professor Adrienne Stone, Redmond Barry Distinguished Professor, Kathleen Fitzpatrick Australian Laureate Fellow, Director, Centre of Comparative Constitutional Studies, Melbourne Law School this evening, beginning at 5.15 pm in the New South Wales Bar Association Common Room. The title of the lecture is 'Proportionality in Australian Constitutional Law'.
All are welcome to attend.
The 2018 Maurice Byers Annual Lecture is convened by The NSW Bar Association. For more information about the Maurice Byers Annual Lecture please click here or contact the NSW Bar Association on 02 9232 4055.
Contact InBrief
Return